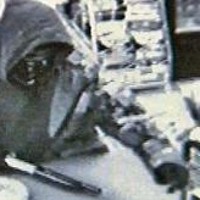 Sometimes, what is old becomes new again.
A while back I uploaded a remix I did for my old friends in The Saintanne for their track "Lights Fall". It was widely received and the critics simply loved ignoring it.
It just so happened to be only one of three remixes I did for the song, the other two being tossed recklessly into a dusty vault where I imagine they keep those Disney movies before they re-release them on DVD or Blu-Ray.
Today, despite my strenuous misgivings, the band has decided to upload the two completely unheard and otherwise brand new remixes on their SoundCloud page, for your possible downloading enjoyment.
Additionally, all three undocument remixes, "Finite Black", "No Escape", and "Infinite Black" have all been complied into one convenient set list on their Soundcloud page, which you can get to right here: https://soundcloud.com/thesaintanne/sets/undocument-remixes
More:
Bonus: Don't forget that The Saintanne returned the favor a while back by remixing (or rather, reworking) one of my tracks "Murmuring", which you can check out and download right here: Black Massive//Murmerz (Murmuring Remix)